Meet Travis Winfield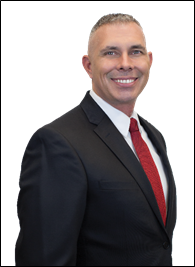 That story begins in Richmond, Virginia, where I was born and raised. Though my parents divorced when I was very young, they were always there for me, teaching me valuable lessons and serving as important role models. My mom, who had primary custody, was a very outgoing person. She taught me how to interact with others in a positive way and stressed the importance of responsibility. I visited my dad on the weekends. A gentle man, he taught me compassion, and made sure I did right by others. We barely had any money, but they made sure I was fed and clothed with a roof over my head, even though they had to sacrifice constantly.
If anything, my family's challenges spurred me to grow and seek success from an early age. I started in the workforce as soon as I was legally able at 14, working seventeen different jobs throughout my teenage years. Whether it was pumping gas, delivering pizza, or working at an elder care home, I pretty much did every job around trying to find my calling.
It wasn't until I was almost through high school that I discovered what that was. After my sophomore year, I was accepted into a vocational pilot training course taught by a retired Marine colonel named Richard Upchurch, who had flown fighter jets in Vietnam. A natural leader, Colonel Upchurch commanded respect like no man I had ever met.
Up to that point, I had been kind of an underachiever, often getting into trouble and hanging out with the wrong crowd. But even as I literally learned to fly, Upchurch's influence brought me back to earth, and I quickly learned how the military can provide focus to those who need it.
So when I finished high school, I chose to follow in the Colonel's footsteps in my own fashion, enlisting in the US Navy at the age of nineteen. I don't know who I would be today without the military. It enabled me to build confidence and passion, and allowed me to be part of something bigger for the first time in my life.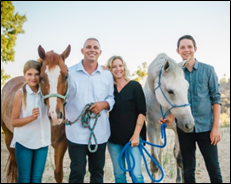 For years, I was stationed at Norfolk in my home state of Virginia, the largest Navy base in the world. From there, I would be deployed overseas repeatedly, including a stint in Greece, where I met my beautiful wife, Maria! We married in 1998, and have two children, Sebastian and Felicia.
I sought a leadership role in the Navy early on, since I was inspired to help guide my fellow Sailors from the very beginning. At the pinnacle of my twenty-four years of service, I was selected for a command job as the Senior Enlisted Officer of my Command But while my time in the Navy defined my life in such an important way, I took my name out of consideration for further promotion in order to retire early and pursue a new calling.
In 2009, I purchased a house in California while I was still stationed in Italy. My Realtor®, Derek Barksdale, was himself on active duty at the time. He took leave from the Navy to pick me up at the airport and personally chauffeured me around for a week of house hunting, having done all the legwork for me while I was overseas. Derek knew from experience that military families need a bit of special attention because they're always uprooting and changing environments. His dedication made it clear to me how things should be for our veterans, and inspired me to get started in real estate.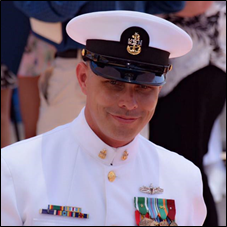 In the years since, I've built my real estate team at The Winfield Group, operated solely by military, veterans, and their families. I personally bring twenty-four years of service and discipline to each and every one of my client interactions, and my team is focused on bringing the military work ethic to real estate. We served our country; now we're here to serve you.
Buying or selling real estate is an enormously important transaction, and the representation you receive from your agent can have significant impact on your results.
It is important for you to choose the person who will do the best job for you, and who is the right fit for your particular needs. I've worked hard as a professional to be able to provide the highest level of service, so I might be a good choice for you. I want you to know that if you do not choose me, I will never be upset. But if you do, I promise to work diligently to exceed your expectations.
Thank you for taking the time to learn about me. When you or someone you know is in need of a real estate agent, I hope you give me the opportunity to demonstrate my services and interview for the job.
Sincerely,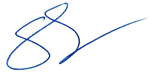 Travis Winfield
REALTOR®
CalBRE #01895786
(619) 888-2954
TheWinfieldGroup@gmail.com
Meet Maria Winfield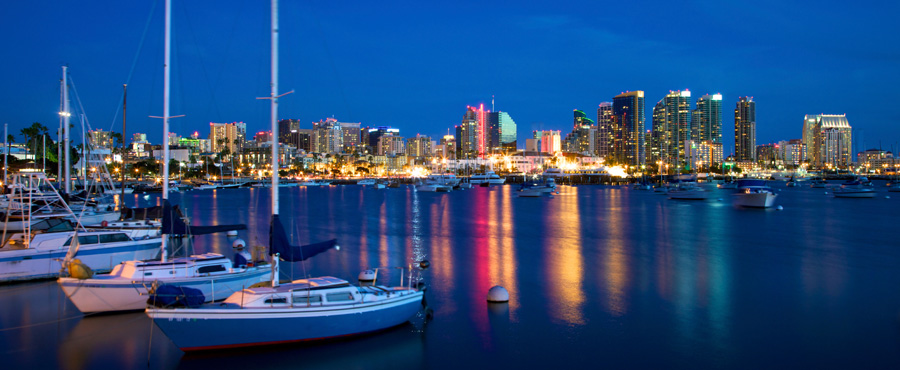 A native of Virsbo, Sweden, Maria Winfield met Travis on the island of Crete while he was stationed in Greece, where she was living and working. They married in 1998, and have two children, Sebastian and Felicia. In 2011, Maria earned her real estate license alongside Travis and became one of the four founding agents of Military Mutual, bringing her personal experience to the table in assisting military members and their families with their real estate needs.
In addition to the appeal of working hand-in-hand with her husband, Maria was happy for the opportunity to set her own scheduleand be there for her son and daughter. When she's not keeping track of her kids, she's tending to her family's animals—goats, chickens, dogs, cats, and two horses—and is currently working towards her horse training certification. Maria remains a dedicated and capable real estate agent, devoting her time to clients and occupying a vital auxiliary role in The Winfield Group.
Meet Kyleen Sheehy

Kyleen was born in Southern California and is a proud spouse to a Navy Chief. They have three wonderful children, her son Asher and daughters Claire and Aria. She has always chosen to be extremely active in her husband's command's family services which have made her knowledgeable of what day to day stresses come with military life. After they spent three years in Hawaii, they were transferred to San Diego, California where they have been able to establish roots for the last 9 years. Together they bought their first home in 2008 and through her experience in the process she discovered a passion for helping make the home buying experience easy and carefree. After dedicating years to raising kids she began to pursue her real estate license in 2016. Travis Winfield, being the Command Senior Enlisted Leader of the USS Freedom where her husband was stationed, saw her potential. In early 2017 she joined The Winfield Group as his assistant. As a supportive role in the team, she helps the flow for each transaction be seamless from the moment a new client begins their journey with us to the time the keys are turned over.